How to purchase inoculants?
2021-06-11
Ingestants are divided into the following several: ferrosilicon particle inoculant, silicon barium inoculant, with the flow inoculant, silica-calcium inoculant.
1. Ferrosilicate particles can not only be used in the steelmaking industry but also the metallurgical materials commonly used in the cast iron industry. This is mainly because ferrosilicate particles can be used by cast iron manufacturers to replace inoculants and spheroidifiers.Ferrosilicon inoculant can reduce the white mouth, improve the uniformity of cross section, promote A-type graphite, increase the number of eutectic group and reduce segregation in the use of tissue.Enhance strength and toughness in performance.
The amount of use should be decided according to the actual situation, and the original pig iron and molten iron situation is very big, under normal circumstances, for the gray cast iron is added 0.2~0.5%;For ductile iron, the general addition amount is 0.5~1.1%;For cast iron horizontal continuous casting nodular iron, the general addition amount is 0.8~1.5%.
2, (1) can increase the graphitization core for gray casting, and promote the formation of A-type graphite for gray casting.
(2) for ductile iron castings can make the graphite ball small, uniform and improve the grade of nodulization.
(3) Significantly reduce the white tendency and improve the machining performance of casting.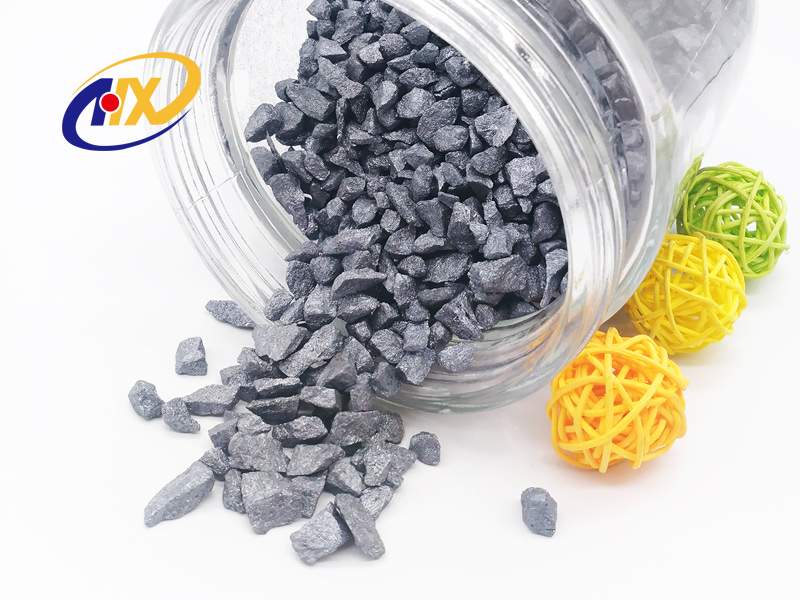 3. The graphitization ability of the silica-calcium inoculant is 1.5 ~ 2 times greater than that of the 75FeSi inoculant, which significantly increases the number of eutectic groups.The use of calcium silicate inoculants requires understanding why CA is added.Ca is an alkaline earth element and is very active.Thus, he can react with gaseous atoms or nonmetallic elements in molten iron, such as O, S, N, C, H.In general, these elements themselves will inhibit graphite nucleation or change the graphite growth morphology.So one of the main functions of CA is actually to act as a cleaning element.In addition, compounds formed with S and other elements not only remove these harmful elements, but also form the crystalline core of graphite and improve the morphology of graphite.It must be emphasized that the silica calcium inoculant contains 2.4%Al, which acts the same as the Al in the previous ferrosilicate inoculant.Calcium silicon is therefore a very effective and stable inoculant.However, the disadvantages are fast decline, large amount of slag, light specific gravity, large pollution.To ameliorate these problems, low Ca inoculants, which typically contain less than 16%Ca, have been developed.